 Share code in real-time in SyncFiddle
SyncFiddle lets share their workspace with online developers and collaborate on code in real-time.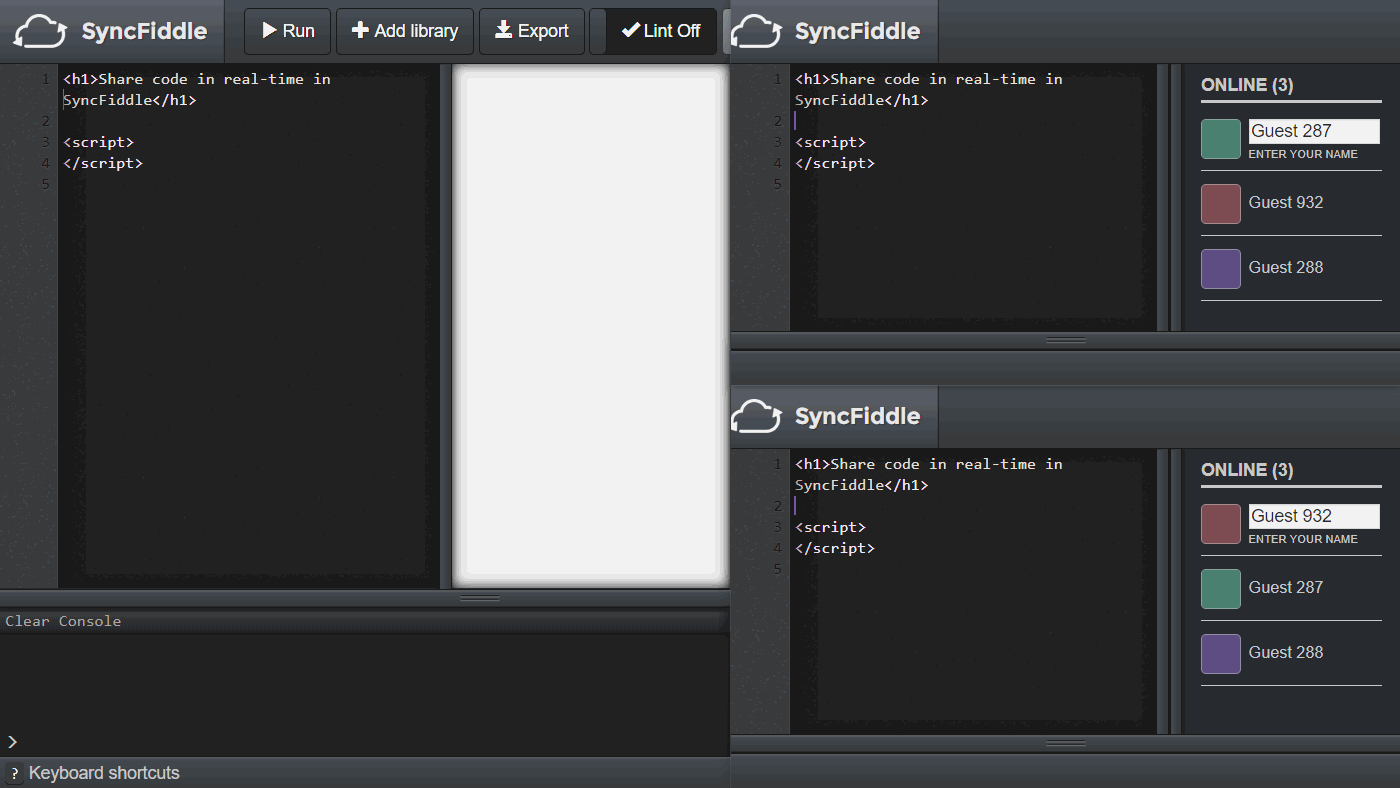 Let's code together
The SyncFiddle online editor will come in handy for the following situations.
Remote pair programming, mob programming
Teaching programming, online programming lesson, class in school
Online study group, seminar, workshop, tech meet up
Programming live stream, broadcast
Troubleshooting
Interviews
And more...
How to share code
Feedback
SyncFiddle is now in beta release and available for you to try for free.
We welcome your feedback and comments.
If you have any problems, bug reports or enhancement requests, please open and submit the SyncFiddle Issues.
We welcome new sponsors!
You can support us by paying a monthly amount, or paying a one-time amount of your choice.
The money goes to all of SyncFiddle expenses.
We will add your name in our credits as your contribution reward optionally.